Whether it's the beginning of a new romance, or you've been married for 25 years, date night on Hilton Head Island is always special. The Island is brimming with fun things to see and do. Follow our suggested date night plan and you're guaranteed to have a great time!
Begin the date by heading down to the Coligny Plaza area of North Forest Beach for a sunset walk along the beach! Slip off your shoes and go for a stroll in the sand, hand-in-hand. The colors and lighting of the beach at dusk are out of this world and very romantic.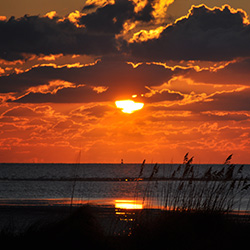 Once you've worked up an appetite, it's time to go for dinner. It can be tough to choose between all of Hilton Head's amazing local restaurants. You really can't go wrong with any pick, but we have two perfect date night suggestions.
First, if you'd like to stay around Coligny Plaza, you can walk straight up from the beach to Bomboras Grille. Bomboras has a laid back atmosphere and it serves up delicious surf and turf – Lowcountry style. Sharing on a date is always fun, so we suggest ordering up a few slider and social plates.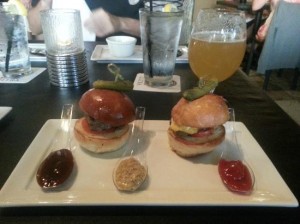 If you're wanting a more romantic and cozy dinner, we suggest an Italian inspired meal at Michael Anthony's Cucina Italiana, one of our favorite restaurants on the Island. Their menu changes with the seasons, and this spring, we recommend trying the Caprese Salad and the "Calamaretti" con Gamberi pasta dish, where the pasta is shaped like calamari rings. Don't forget dessert – their panna cotta is to die for!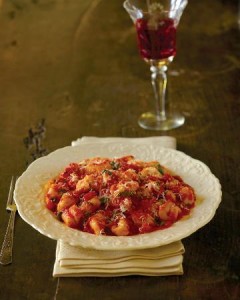 After dinner, it's time to sample the Hilton Head Night Life!
If you've dined at Bomboras, we recommend grabbing an ice-cold beverage on the patio at the nearby The Frosty Frog Café! They've got a massive drink list including an entire page dedicated to Daiquiris. Their Creamsicle Daiquiris tastes just like the real thing, and they even have a few non-alcoholic Daiquiris, if you're going to be driving home.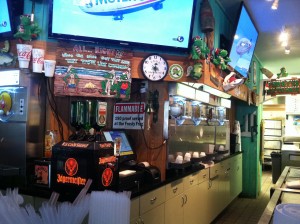 Prefer to hear a little live music? Drop in for a nightcap at The Electric Piano Bar, where you'll hear piano players duel it out. No matter who wins the duel, you're bound to hear some fun tunes and have an amazing time.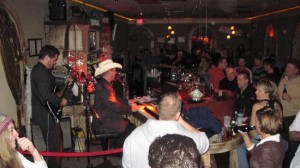 At the end of the night, you'll already be planning your next date night on Hilton Head! What will your next adventure be? Tell us in the comments!