Whether you're a group of girlfriends, mother an daughters, sisters or any other combination of females, if you're looking for a fun Girls Day Out, Hilton Head Island offers an amazing selection of activities to choose from. Here's how we suggest spending the day on Hilton Head.
Yoga on the Beach
Rise and shine for an early morning session of yoga on the beach. Jiva Yoga Center offers regular 8:00 am classes on the beach at Coligny Plaza. It's a great way to energize and invigorate yourself for the day. All that you need to bring with you is a beach towel. Don't want to wake up so early? That's okay, just skip right to…
Breakfast/Brunch
One of Hilton Head's best breakfast spots is Palmetto Bay Sunrise Café. No matter how big or picky your group is, you'll find something on the menu for everyone. The Shrimp and Spinach Eggs Benedict is a house specialty.  The Mimosa's are a must as well!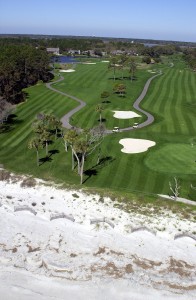 Golf
Now that you're fueled up for the day, it's time to hit the links. There are tons of golf courses to choose from all over the island. Pick a favorite, or pick one you've never tried before. A lot of our guests really enjoying teeing off at the Ocean Course in Sea Pines. The Ocean Course is classic, in fact, it was the first golf course built on Hilton Head! Both beginners and pros in your group will get enjoyment out of this course.
Dinner
After playing 18 holes, you and your girl group deserve a delicious meal, and the Santa Fe Café is just the ticket! The restaurant serves up incredible Southwestern style cuisine including chimichangas, burritos and tacos. When you call to make a reservation, ask to sit on the incredible rooftop patio!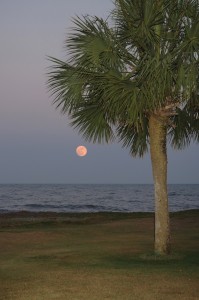 Girls Night Out
When the sun sets after dinner, it's time for a Spa Night! FACES Day Spa offers a 'Girls Night Out' spa evening for groups of up to 15 women. You'll be able to choose from heavenly services like pedicures, facials, massages and more.
Hilton Head Nightlife
After a full and fun day, most ladies are ready to call it a night. If you still have some energy, head out and explore Hilton Head's famous "Barmuda Triangle". Click here to see a list of popular night spots on Hilton Head.
Is there anything you think we've forgotten? What would you include on your Girls Day Out?