Will you be visiting Hilton Head Island this May? If you're looking for ideas of fun things to do while on vacation, we've rounded up five of our favorite events that we recommend experiencing. Try one, or try them all!
1. The Shelter Cover Farmer's Market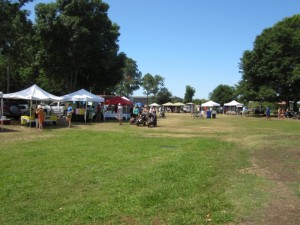 The Shelter's Cover Farmer's Market opens for the season in May. Every Tuesday from 4:00 – 7:00 pm, local vendors and artists gather at the Shelter Cove Community Park. An evening farmer's market gives locals a chance to stop by on their way home from work, and it gives Island Getaway visitors a chance to pick up local delicacies to make a yummy home cooked meal. Local produce that you'll find at the market in May includes: blueberries, broccoli, garlic and green garlic, plums, zucchinis, and more.
2. The Hilton Head Boat Show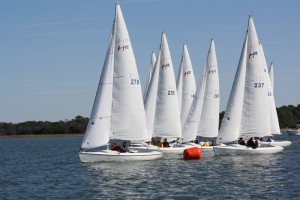 All aboard for the 10th annual Hilton Head Island Boat Show! This year's event will take place on May 3rd and 4th at Windmill Harbour. For only $10, you'll get to see some of the top boats in the country, from sailboats to yachts and more. Real Estate Tours are also available giving you an insider's glimpse into the private and gated Windmill Harbour community. Food and beverages will be available for purchase at the boat show.
3. The 36th Bluffton Village Festival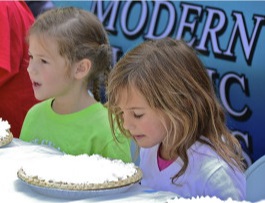 On May 10th plan to attend the 36th Annual Bluffton Village Festival, or Mayfest as the locals call it. The festival is perfect for the entire family, including the dog! Over 200 local musicians and artists will be featured. There will be 3 stages full of entertainment. Love to eat pie? Consider entering the pie eating contest! There will be lots of delicious local food to sample at the festival. Best of all? Admission is free, and there is even free parking and shuttle buses to the event.
4. America Sings! – An Americana Celebration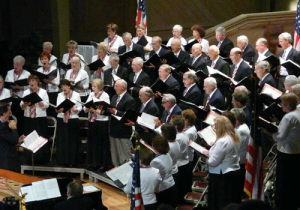 Celebrate the Memorial Day Weekend with "American Sings! – An Americana Celebration concert put on by the Hilton Head Choral Society. This concerts celebrates the American way of life, and it will honor military members and veterans. All ages are welcome and the concert will be held at The First Presbyterian Church of Hilton Head. Tickets are $15 each.
5. USCB Golf Tournament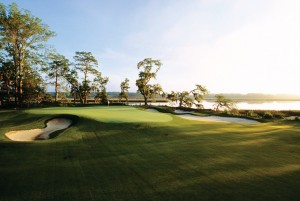 Support a good cause and get in some golfing at the same time! Sign up for the USCB Golf Tournament Fundraiser on May 19th at the May River Golf Club in Palmetto Bluff. Tickets include entry to the golf tournament, buffet lunch, and an awards dinner with silent auction. Proceeds from the event will go towards the athletics program at USCB. If you want to practice your golf skills before the tournament, there are tons of golf courses on Hilton Head to choose from.
With all of the festivities, we guarantee your vacation will be anything but boring! What are you looking forward to most in May on Hilton Head?