About Island Getaway Rentals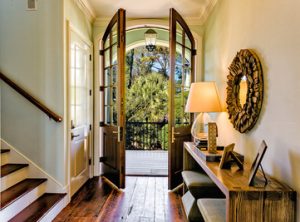 Since 1985, Island Getaway has established itself as the premier home and villa company on Hilton Head Island.  Our portfolio of magnificent properties represents the finest that Hilton Head Island has to offer:  beachfront mansions bursting with grandeur and opulence, golf retreats fronting the greens and fairways that made the island famous, and cozy seaside cottages for intimate getaways.  Each property receives the same dedicated service that has made Island Getaway Rentals the top choice for discerning guests and property owners.
Locally owned and operated, the majority of our staff has been with Island Getaway for over a decade.  We are proud to offer a group of experienced professionals who are knowledgeable with everything Hilton Head Island has to offer.  Our personal approach to property management and high level of communication provide peace of mind to our guests while on vacation.  We are a past recipient, and the first vacation rental company to receive the prestigious "Chamber of Commerce Business of the Year" award.  It is with great pride that we live up to this honor.  We are available 7 days a week, 24 hours a day, and are dedicated to making your stay as relaxing and comfortable as possible.
Rental Property Management
Island Getaway continues to distance itself from the competition through marketing, service, and guest retention. Our strategic marketing has and will continue to increase overall return of your investment. We have taken full advantage of the advent of the Internet and have positioned ourselves through numerous websites to attract the today's traveler. Our service is unparalleled; from securing your home in the event of a hurricane to checking on your property on a continued basis, you will find that we go the extra mile. The guest experience at Island Getaway is considered one of the best in the industry on Hilton Head Island. Island Getaway has created a user friendly app that is property specific to the vacation home rented and provides all the information needed for your stay in the palm of your hands. Key codes, WI-FI codes, pool service, trash pickup, maps, and local recommendations are just a tap on your screen away. The communication and service provided to guests creates a peace of mind while on vacation and keeps them returning to Hilton Head and Island Getaway year after year.
If you are looking for a company that takes your investment seriously, whether it be cleaning, income, care, or treating it like your own, Island Getaway will show that someone down here really does care. Don't hesitate to call us at 1 (800) 476-4885 to find out just how much we can do for you.
Real Estate Opportunities and Growth
Visitors to Hilton Head Island become repeat guests at Island Getaway and many will seek investment options offering both appreciation and income. Hilton Head has become a popular worldwide destination, and with the geographically limited area on the island, Hilton Head is also a lucrative place to invest or relocate. If you are looking for real estate information, and you are not currently working with a professional realtor, Island Getaway would be happy to share its 30+ years of experience on the Island. While our staff does not sell real estate, we would be happy to direct you to an experienced local realtor who can guide you towards your specific needs.
Contact [email protected] or call us at (843) 842-4664 / (800)476-4885 to find out more about your rental income potential.