About Island Getaway Rentals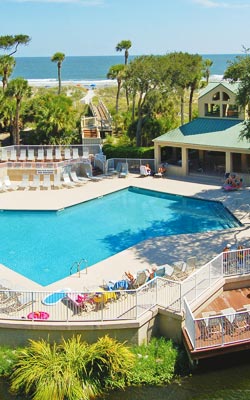 Since 1985, Island Getaway has provided a wide variety of luxurious accommodations for guests looking to escape to the sparkling beaches, renowned golf courses and outdoor adventures of South Carolina's beautiful lowcountry region. We're proud to offer a staff of trained professionals that are knowledgeable with everything Hilton Head Island has to offer.
As the winner of the Hilton Head Island Chamber of Commerce's "Small Business of the Year" Award, Island Getaway is dedicated to answering any questions you may have, as well as offering suggestions to make your stay as relaxing and comfortable as possible.
Whether you are looking for championship golf courses, impeccable tennis facilities, exquisite restaurants or extensive shopping, our staff and information guides will provide you with the information and tips you need to make the most of your vacation. We are happy to recommend the best spots on the Island to make our guests' vacation memorable.
Island Getaway is proud to feature privately owned villas and homes in the most beautiful locations on the Island. Our website features all homes and villas with updated photographs as well as the amenities each unit offers so there are no surprises. You can even book online with a click of the mouse! We look forward to helping you book your travel arrangements with us and answering any questions you may have!
Rental Property Management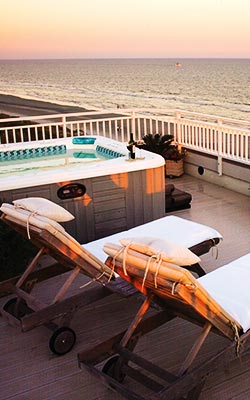 Property Management
Island Getaway is proud to offer our assistance to property owners and future property owners on Hilton Head. Since 1985, we have expanded our rental market and our experience to become Hilton Head Islands' leader in premiere property management. Our staff is dedicated to forming a relationship with each owner and listening to his or her needs. Our properties are well maintained and protected, and we use trusted and experienced vendors on the island to maintain our standard of excellence.
We are dedicated to keeping our marketing efforts at a premium and to update our properties on the website and in our informative brochure which highlights all of our homes and villas. We listen to each owner, their ideas and their suggestions. We help the owner keep informed of maintenance issues, offer helpful tips, and/or any necessary additions or items that will make each property more successful in the ever changing rental market.
Our friendly close-knit staff and extensive experience in the rental market will help to separate Island Getaway from other rental companies. We listen to owners and their wishes, and we keep tabs on the climate of the rental market and the real estate market in order for our clients to make sound investment decisions. We care for and protect your property so you can relax knowing you are in good hands at Island Getaway. We are happy to provide future and current clients with historical rental dates and patterns as well as what you can realistically expect for future trends and rental income.
If you are interested in becoming a property owner on Hilton Head or looking to make a change, please let us show you why Island Getaway can make your investments and aspirations become a reality.
Real Estate Opportunities and Growth
Visitors to Hilton Head Island become repeat guests at Island Getaway and many will seek investment options offering both appreciation and income. Hilton Head has become a popular worldwide destination, and with the geographically limited area on the island, Hilton Head is also a lucrative place to invest or relocate. If you are looking for real estate information, and you are not currently working with a professional realtor, Island Getaway would be happy to share its 23 years of experience on the Island. While our staff does not sell real estate, we would be happy to direct you to an experienced local realtor who can guide you towards your specific needs.
Contact todd@islandgetaway.com or call us at (843) 842-4664 / (800)476-4885 to find out more about your rental income potential.