Memorial Day kicks off the start of the summer season on Hilton Head Island. If you'll be visiting over the long weekend, here are some ideas of fun things to do, from A-Z!
American Sings! – An Americana Celebration Concert
-This concert will celebrate military members and veterans.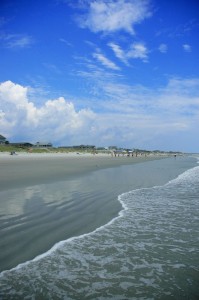 Beaches
-Plan to spend at least part of your Memorial Day weekend on one of Hilton Head's beautiful beaches.
Coastal Discovery Museum
-Learn about the history of Hilton Head at this fun and informative museum.
Dolphin Watching
-Rent a boat and explore the waters of Broad Creek in search of the island's dolphins.

Eating Breakfast at Palmetto Bay Sunrise Café
-All of the dishes at the Café are delicious, but our favorite is the Strata!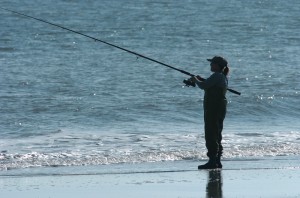 Fishing
-Rent a fishing reel and head to the shore to see if you can catch a fish to put on the BBQ.
Golf
-The long weekend was made for golfing! Choose from over 20 championship courses on the Island.
Harbour Town
-A stroll through Harbour Town watching all of the yachts and boats pass by is a relaxing way to spend a Sunday afternoon.
Ice Cream
-Drop by Hilton Head Ice Cream for one of the Island's best treats!
Jarvis Creek Park Picnic
-Pick up some local goodies and head over to the park for a picnic. There will be lots of children around, so your kids will likely make some new friends!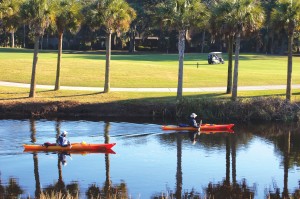 Kayaking
-Get out onto the water and kayak though the tidal creeks of Hilton Head.
Lawton Stables
-The entire family will love a weekend horse ride at Lawton Stables.

Music
-Over the Memorial Day weekend, many restaurants like the Quarterdeck and Harbourside Burgers and Brews will have live music.
Nature Walks
-Many of the parks on Hilton Head have walking trails. Bring your camera and take photos of the views along the way.
Ocean Swims
-When you hit the beach, don't just work on your tan. Splash though the waves like you're a kid again. Not only is it fun, it's also a work-out. Win-win!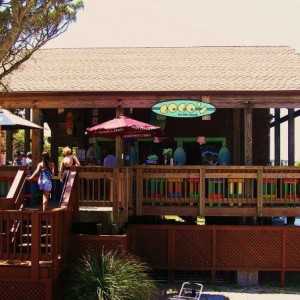 Patio Drinks
-Find an empty table at one of the many restaurants in Hilton Head that offer patio dining and order up a couple of ice-cold beverages of your choice.
(Bar-B) Q's
-Okay so this one's cheating a bit, but BBQ's are big part of the Memorial Day experience. Many of our Island Getaway rental homes come with outdoor grills, perfect for a hotdog and hamburger lunch.
Relaxing by the pool
-Sometimes, the best thing to do on a long weekend is nothing at all. Crack open a new book and enjoy reading it poolside.
Shelter Cove
-On Memorial Day, if you've got kids take them to see Cappy the Clown at Shelter Cove.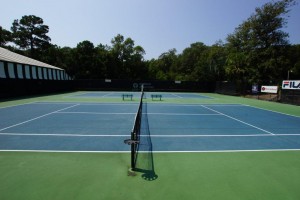 Tennis
-Hilton Head is a dream destination for tennis lovers. There are dozens of tennis courts to choose from.
Unforgettable Lowcountry Cuisine
-Indulge in a little Lowcountry cuisine at one of Hilton Head's local restaurants. Local Lowcountry favorites include a Lowcountry Boil and Shrimp and Grits.
Village at Wexford
-Feel the need to shop till you drop?  The Village at Wexford is home to over a dozen stores. Unlike a regular mall, you'll find lots of local Hilton Head items here. It's a great spot for souvenir shopping.
Wise Guys
-Getting a little peckish? A selection of small plates from Wise Guys is just the pick-me-up you need to get through the holiday weekend.
eXcellent Biking Trails
-Hilton Head is filled with miles of biking trails, including 12 miles of sandy beach trails.

Yoga
-Jiva Yoga Center offers all kinds of yoga classes, and even has yoga classes on the beach!
Zipline Hilton Head
-Get your adrenaline pumping with a visit to Zipline Hilton Head. You'll spend a couple hours sailing through the trees having the time of your life!