Why Should Island Getaway Manage Your Investment?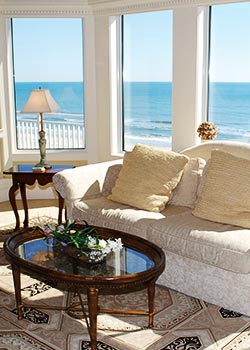 Island Getaway has established itself as the premier rental company on Hilton Head Island since its inception over 28 years ago. In 1993, it was awarded the prestigious "Chamber of Commerce Business of the Year."No other rental company can claim this honor, and it is with great pride that we live up to its distinction. Island Getaway is locally owned and operated, which enables us to offer a "hands on"approach. This gives each and every property the care and attention it deserves to effectively maximize return, while maintaining the pristine condition of the home.
Island Getaway continues to distance itself from the competition through marketing, service, and guest retention. Our strategic marketing has and will continue to increase overall return of your investment. We have taken full advantage of the advent of the Internet and have positioned ourselves through numerous websites to attract the twenty-first century traveler. Our service is unparalleld; from securing your home in the event of a hurricane to checking on your property on a continued basis, you will find that we go the extra mile. The guest experience at Island Getaway is considered one of the best in the industry on Hilton Head Island. . Island Getaway has created a user friendly app that is property specific to the vacation home rented and provides all the information needed for your stay in the palm of your hands. Key codes, WI-FI codes, pool service, trash pickup, maps, and local recommendations are just a tap on your screen away. The communication and service provided to guests creates a peace of mind while on vacation and keeps them returning to Hilton Head and Island Getaway year after year.
If you are looking for a company that takes your investment seriously, whether it be cleaning, income, care, or treating it like your own, Island Getaway will show that someone down here really does care. Don't hesitate to call us at 1 (800) 476-4885 to find out just how much we can do for you.