When it comes to finding the perfect spot to cool off during your vacation, Hilton Head Island knows how to deliver. Enjoy over 12 miles of beach that runs along the Atlantic Coast and you'll find the perfect stretch for an early morning jog or family afternoon spent building sandcastles.
Though the entire beach, from the ocean to the high water mark is public, access remains private. The Town of Hilton Head Island provides four public beach accesses, as well as two other points at Palmetto Dunes and Sea Pines.
Hilton Head Private Beach Access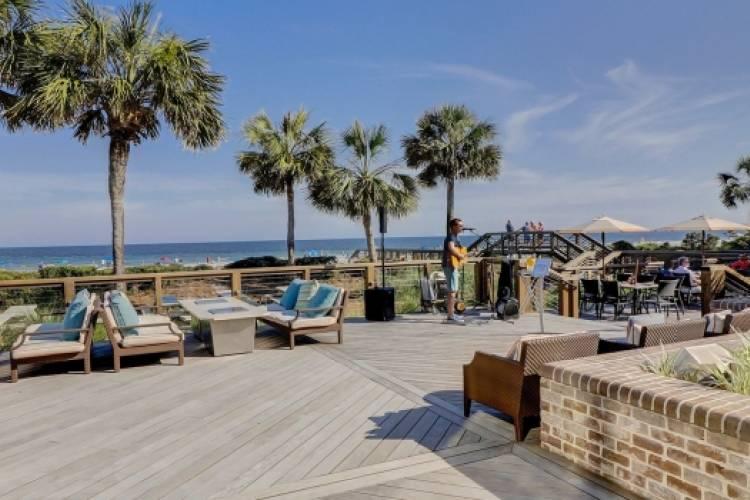 Sea Pines
Gated Community (Pass Required). Access is available at the Sea Pines Beach Club which offers many amenities such as restrooms, food service, a bar, picnic tables and showers. Some parking is available, although it fills up very quickly in season. South Beach in Sea Pines is another beach access. There is no public parking, so walking or biking are indicated. Please note at high tide there is little or no beach and there are no amenities here. Otherwise, this is a pleasant and uncrowded area where dolphins and other wildlife abound.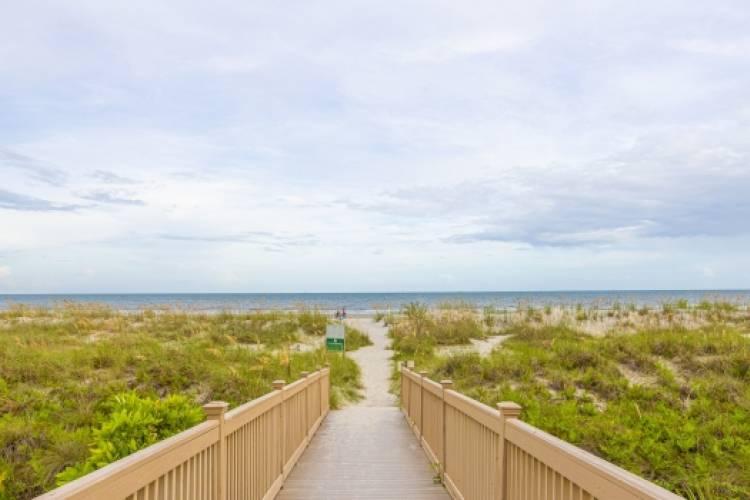 Palmetto Dunes
Gated Community (Pass Required). Palmetto Dunes has two beach accesses. The Disney Beach access, located between the Marriott and the Hilton, offers parking, restroom facilities and a snack bar. The Dunes House, located right inside the north gate, offers parking, a snack bar and restrooms with showers.
Hilton Head Public Beach Access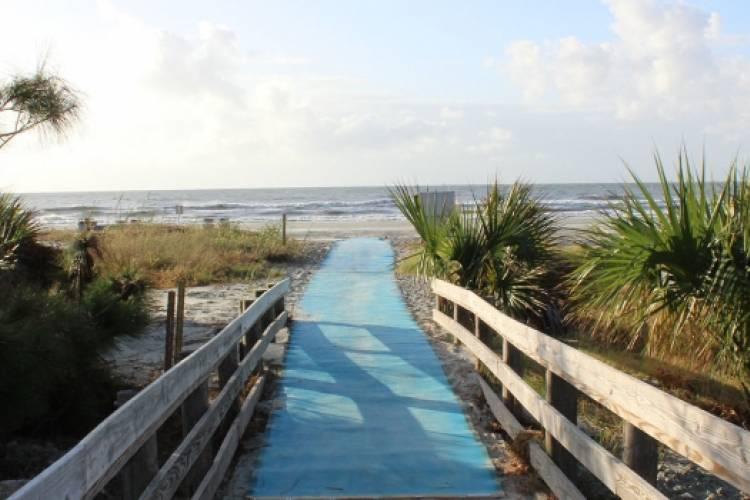 Alder Lane Beach
Located off South Forest Beach Drive, Alder Lane Beach is considered a great place for solitude during the summer season. Its hard-packed sand at low tide makes it also a great spot to enjoy an early morning jog or a sunset walk on the beach. Beach amenities include lifeguard, showers and toilets.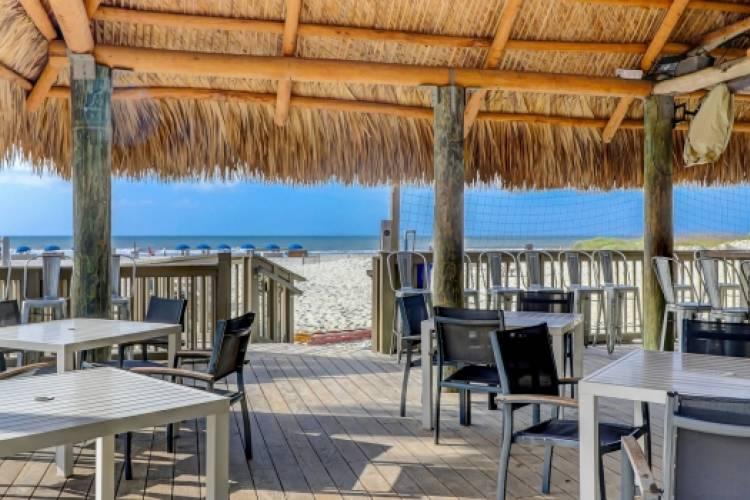 Coligny Beach
Cool off at the island's most popular spot for sun bathing and swimming. Coligny Beach features showers, bathrooms, change room facilities as well as a water fountain area for kids. The beach is located in the heart of downtown Hilton Head and directly across the street from one of the Island's major shopping areas, Coligny Plaza.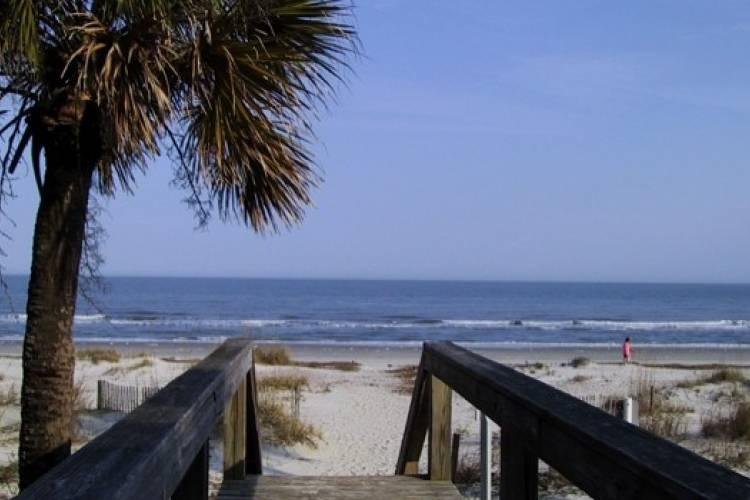 Driessen Beach
Located mid-island at the end of Bradley Beach Drive, Driessen Beach offers an incredible spot for those looking to get away from the normal hustle and bustle of Hilton Head. The wooded location provides parking and beach access, and other amenities including showers, restrooms and lifeguards. Families will enjoy the playground and picnic area, while couples will enjoy the boardwalk for casual walks.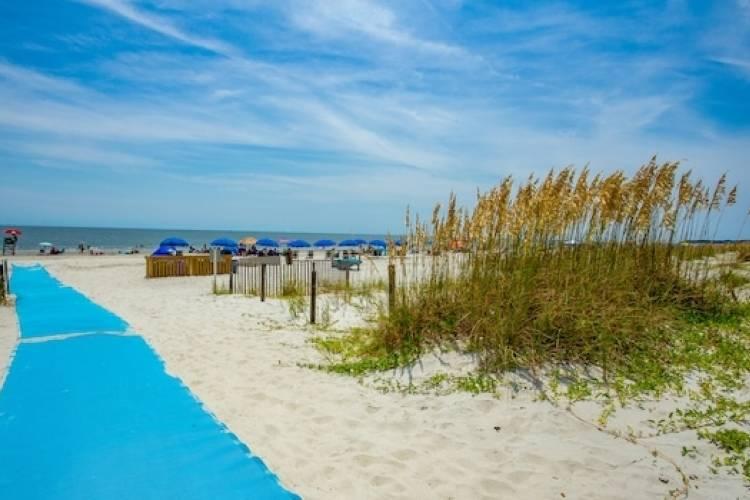 Folly Field Beach
Located on the mid-island section of Hilton Head Island, Folly Field Beach is considered a favorite among surfers. Visitors will find public restrooms, showers, drinking fountains, lifeguards and a boardwalk. Swimmers are often advised to be on the cautious side as the undertow can be very strong and riptides are common.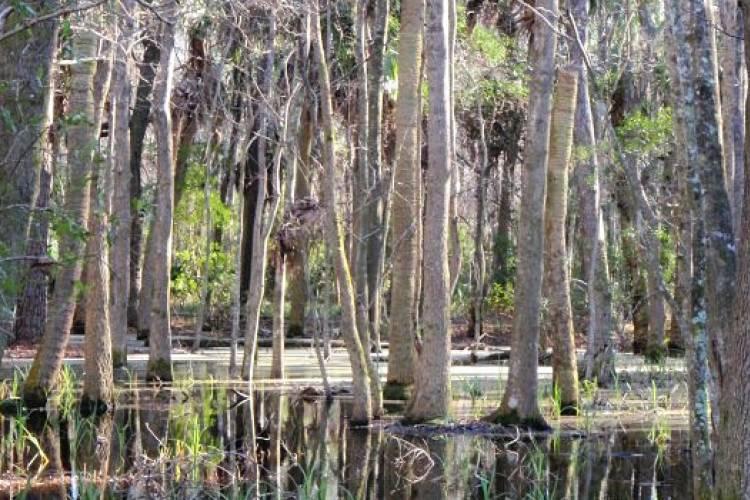 Audubon Newhall Preserve
Off Palmetto Bay Road, across from the Post Office, this kid-friendly park has 50 acres of shaded trails in a loop. An information guide at the entrance will guide you through the area.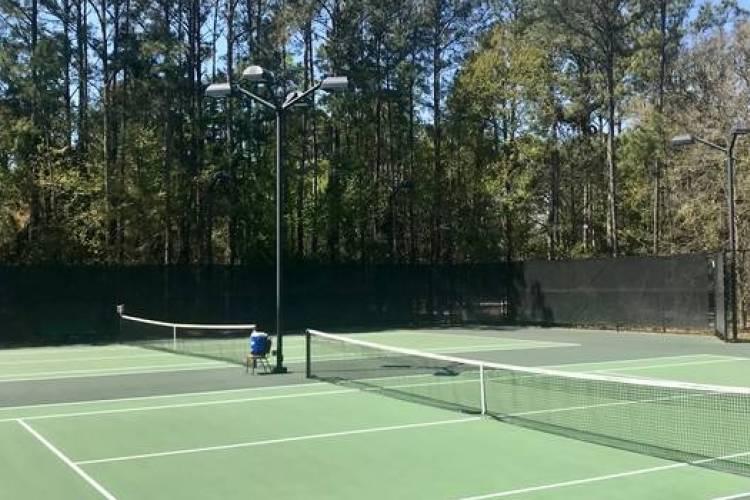 Chaplin Community Park
Located off of Willian Hilton Parkway, between Burkes Beach Road and Singleton Beach Road, the Chaplin Community Park features a public tennis complex with six courts as well as basketball courts, fields, and more.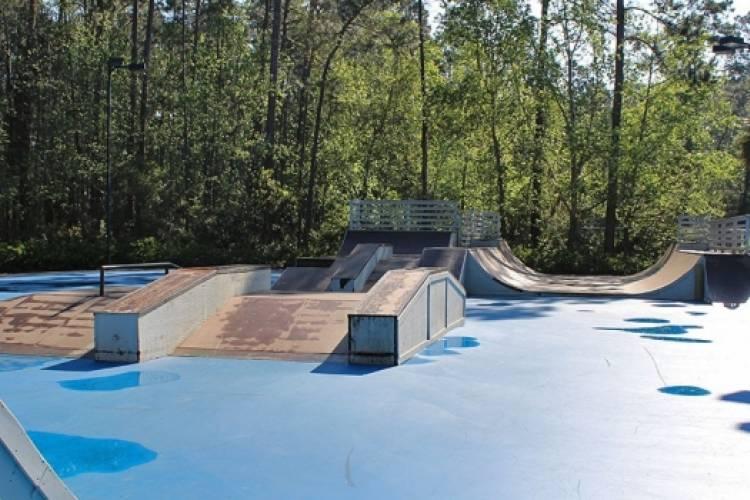 The Crossings Park and Bristol Sports Arena
Located on Helmsman Way off Palmetto Bay and Arrow Roads. Features include a skate park, playground and public restrooms.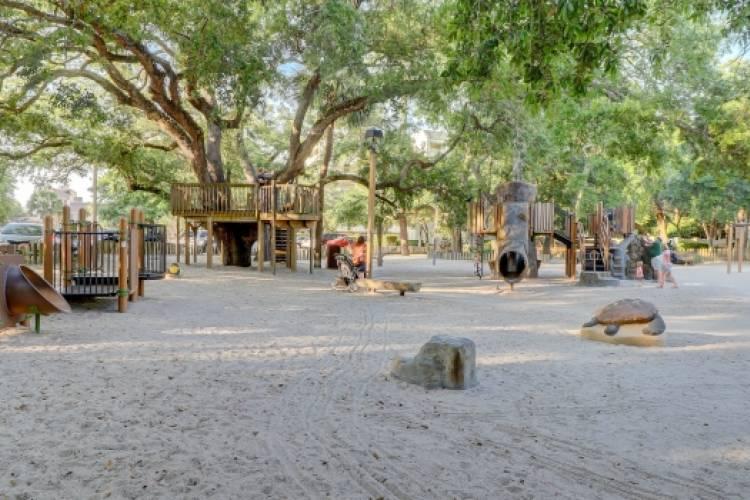 Harbour Town Playground
Located in Sea Pines, featuring a large playground, picnic area, public restrooms, and close proximity to shops and restaurants.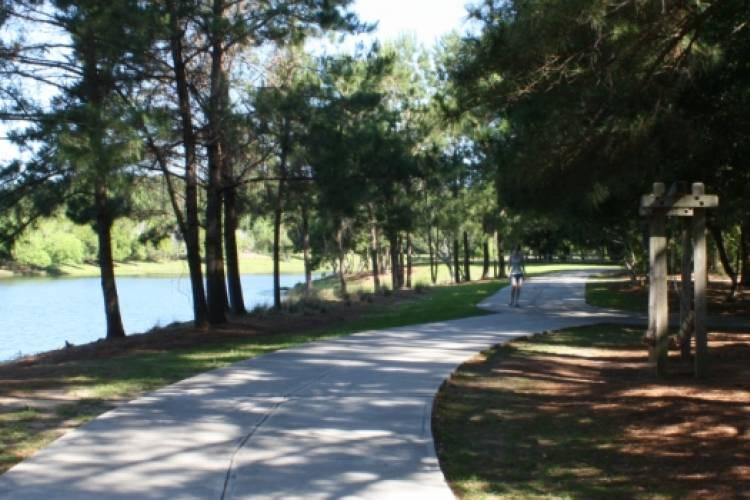 Jarvis Creek Park
Off William Hilton Parkway, featuring open fields, a playground, fishing dock, picnic area, restrooms and walking trails.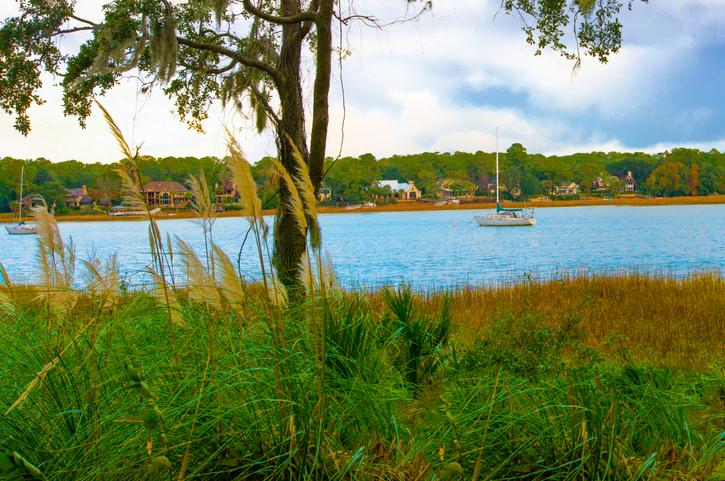 Shelter Cove Community Park
Located off William Hilton Parkway behind Shelter Cove Towne Centre. First opened in 2015, the Shelter Cove Community Park offers fantastic nature views, and it hosts exciting community events and concerts throughout the year.